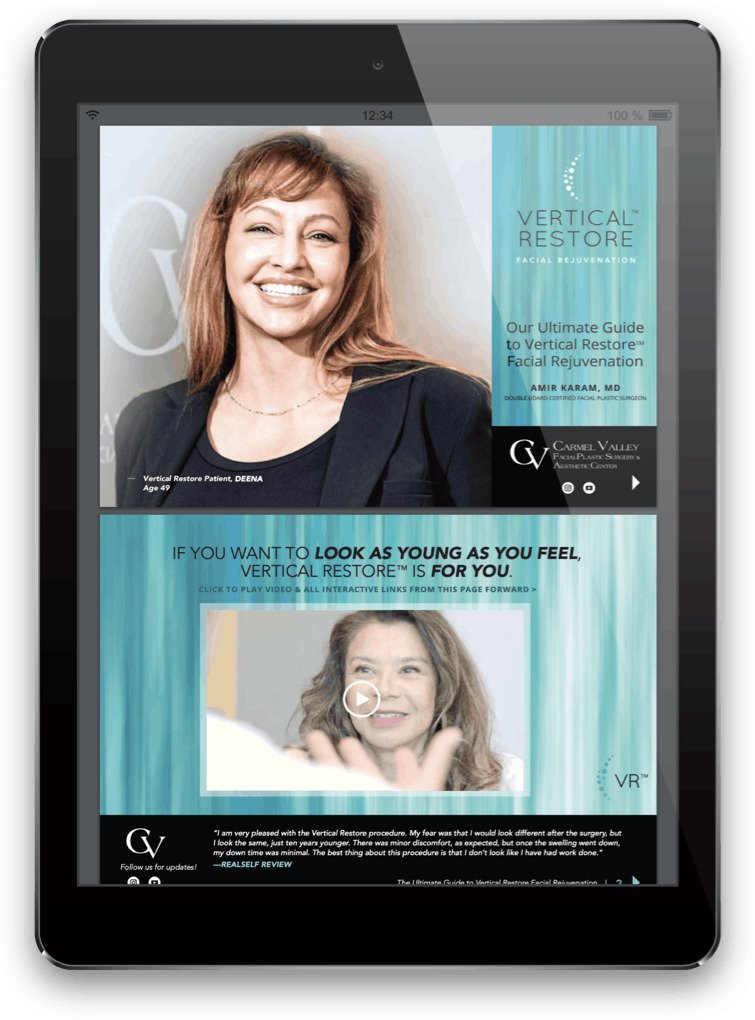 If You Want To Look As Young As You Feel, Vertical Restore™ Is For You
In today's day and age, most people are taking reasonable care of their health, fitness, and well-being. As they age, they "feel" more youthful and spirited than they actually "look" in the mirror. When this discord, or lack of alignment with body and spirit, is out of sync, people seek help to try and restore their youthful appearance in order to bring things back into balance.
Dr. Karam has created a visual guide into this revolutionary procedure. Get your free copy of this E-Book today!
Reviews
Francine M.
"I had a vertical restore at age 65 with Dr Amir Karam. It has been a little over a year and I am delighted with the results. Some of my friends have not ev...
Kris R.
"I'm one month out from a Vertical Restore with Dr Karam. Dr Karam is an incredibly talented Surgeon. I can barely see my scars already. I also did a laser p...
Janice S.
"Dr Karam is a great surgeon, a true artist and a wonderful human being. He has done 2 procedures on me over the last 3 years. Both with excellent results. His ...